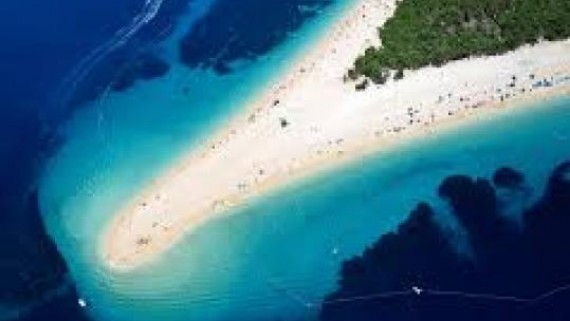 Brač
Otok Brač je vožnjom trajekta udaljen samo 45 minuta od Splita. Površine 395 km2, najveći je otok Dalmacije i treći najveći otok Jadranskog mora, ujedno i najviši otok u Jadranskom moru. Vrh se zove Vidova gora (778 m/nm) odakle se pruža nezaboravan pogled na jadransku pučinu i otoke. Obiluje malim, mediteranskim mjestima, od Bola, Supetra, Postira do Sutivana i Milne, skrovitim uvalama i prekrasnim plažama. Brač je nadaleko poznat po svojoj plaži Zlatni rat u Bolu, koja je uvrštena na popis deset najljepših svjetskih plaža.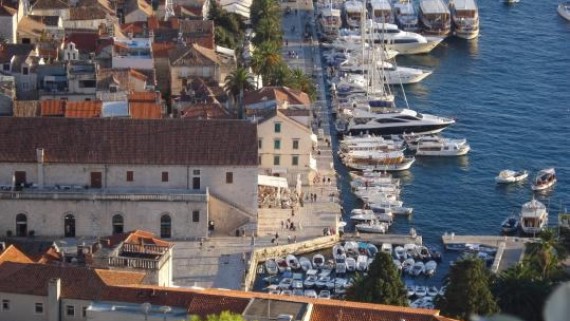 Hvar
Otok Hvar udaljen je vožnjom trajektom 2 sata ili katamaranom 1 sat.
Otok Hvar, smatra se jednim od najpoznatijih dalmatinskih otoka, nastanjen još od doba prapovijesnog razdoblja, prije 6000 g.
Karakterizira ga sredozemna klima sa minimalnim padalinama, predivna priroda, bogata tradicija, kulturni i prirodni spomenici, noćni život. Također prepoznatljiv je zbog svojih polja lavande i vinograda. Od mjesta najpoznatija su:
Grad Hvar sa prekrasnom lukom ili mandračem, najstarijim javnim kazalištem u Europi iz 1612.g., ljetnikovac Hanibala Lucića…
Stari grad najstariji je grad u Hrvatskoj, i u ljetnim mjesecima sa osvežavajućom klimom. Grad u kojem osim vinograda i maslinika možete posjetiti kulturno povijesne spomenike kao što su Tvrdalj – renesansni dvorac, Škor – mali, barokni trg, palaču Biankini.
Jelsa je smještena uz obalu u sredini sjeverne strane otoka Hvara. To je jedino mjesto na otoku s vlastitim izvorom pitke vode, karakterizira ga urbana i arhitektonska gradnja 19.st, ali i postoje i tragovi prapovijesne, antičke i srednjovjekovne arhitekture.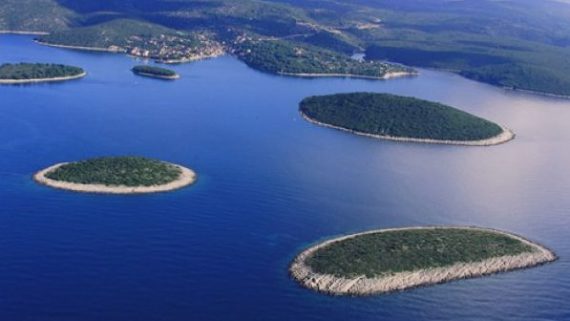 Šolta
Otok Šolta je udaljen vožnjom trajektom sat vremena.
Najstariji tragovi o naseljenosti Šolte potječu iz neolita. To je otok maslina, vina, smokava i meda, idealan za nautičare, obitelji i sve one koji traže bijeg od stresa. Otok netaknute prirode, lijepih uvala kao što je "Šešula", "Zaglav"… a od mjesta vrijedi posijetiti Stomorsku, Maslinicu, Rogač, Nečujam.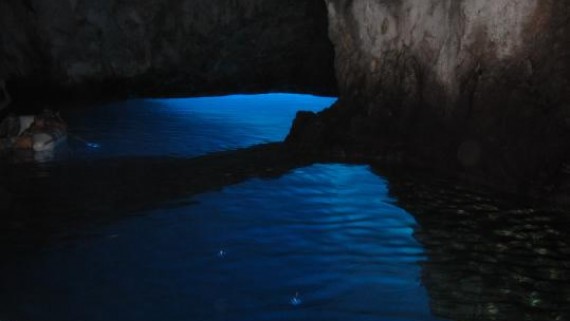 Blue cave-Biševo
Modra špilja, nalazi se u maloj uvali Balun na otoku Biševu.
Duga je 24 m, široka 10-12 metara, visoka do 15 i duboka do 16 m. Sam ulaz u špilju visok je oko 1,5 m i širok oko 2,5 m sa dugim morskim hodnikom.
Godine 1884. barun Eugen von Ransonnet opisao ju je i naslikao. Na njegov prijedlog otvor špilje je proširen, učinivši je tako dostupnom cijelom svijetu.
Špilja ima dva otvora, jedan manji, onaj umjetno produbljen, kroz koji može proći čamac. Drugi je otvor poput svoda i mnogo širi, na južnoj strani špilje, ispod razine mora. Tim podvodnim otvorom kroz špilju prodire sunčeva svjetlost, koja se, prolazeći kroz vodu, najprije lomi, a onda se od dna špilje odbija, ispunjavajući cijelu špilju srebrno plavim odsjajem.